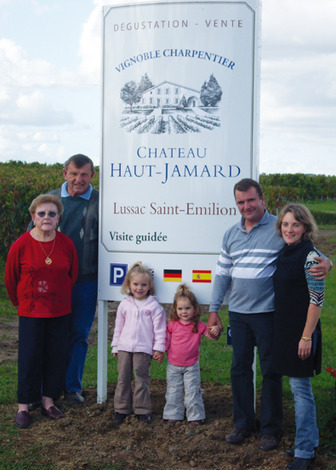 Welcome
After four generations of winegrowers, Olivier and his wife Carine now run this 12 hectares estate with a real passion. Ever respectful of nature and of the men who cultivate it, they produce wines that do them proud. They invite you to discover them.
If you visit the area, we will welcome you for a guided tour of our vineyard. We will explain you the work of the winegrower, we will show you our storing and aging area and we will end with a tutored wine tasting.
Open from Monday to Friday. Weekends and national holidays by appointment only.
Nos labels et récompenses